I don't know if many people are really interested in what I'm blogging about, but besides being a day late for starting, I feel like I'm managing fine to blog every day, even amongst head colds and flus.
Today, I've got a beautiful little summer cardi/top to show you, this one is called 'Summer Days' by Elena Nodel and it's really cute. Perfect for summer days...and summer evenings.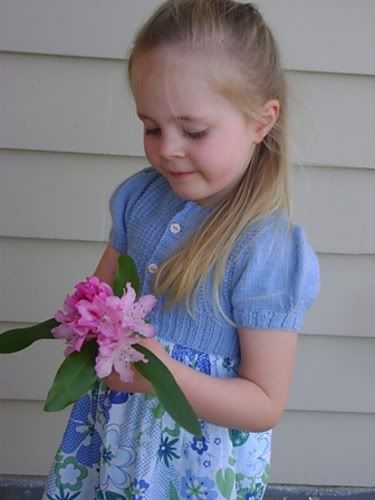 I knitted this in some lovely soft Utiku 4 ply baby wool that has been in my stash for a year or two. I thought it would match a little dress Penny has and all my kids look great in blue, it's their fair hair and blue eyes.
The buttons are super cute little daisies, made by the talented Benji.
The pattern will be out soon!